Defiant N1651 - Marshaw

18th August 1941.
Last updated: 17.12.2004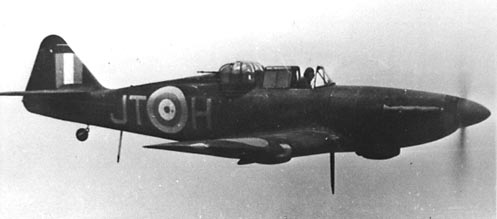 No. 256 Squadron Defiant..
| | | | | | | |
| --- | --- | --- | --- | --- | --- | --- |
| Type | Serial | Unit | Base | Duty | Crew | Passengers |
| Defiant I | N1651 | 256 Sqn. | Squires Gate | Practice night flight | 1 | - |
On the evening of August 18th 1941, Defiant I N1651, coded JT-Z took-off from Squires Gate, Blackpool on a practice night flight. The only occupant was the pilot, 20 year old P/O Norman Jack Sharpe. At approx. 22.30 hours the aircraft was flying straight and level when it struck rising moorland, just below the cloud obscured, 1300-foot summit of a hill on the edge of the area of high ground known as the Trough of Bowland. It appears that the aircraft partly broke up on impact and there was some form of explosion or brief fire as the local Home Guard reported the crash and noted the time, but made no attempt to investigate further. In fact it was not until the next morning that a search was attempted to find the crash site, which was located at around 1200 hours, by which time the unfortunate pilot, who had survived the impact, had crawled about a mile from the wreck before losing consciousness due to a fractured skull, shock, and hypothermia. He was taken to Lancaster Infirmary, but sadly died of his injuries at 1800 hours that evening. Locals interviewed, who recalled the crash, still strongly believe to this day that he would have survived had help reached him sooner.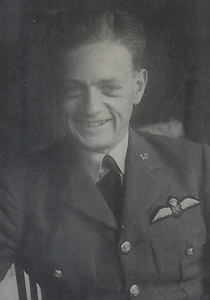 P/O N.J. Sharpe
| | | |
| --- | --- | --- |
| Name | Position | Status |
| P/O N.J. Sharpe | Pilot | K. |
| | |
| --- | --- |
| | |
| Only small fragments remain. | Intact battery found recently |
P/O Sharpe Pilot had accumulated 42 of his 224 total flying hours on the Defiant, though he only had 9 hours experience of night flying. The form 1180 states the cause of accident as simply "flying too low". He is commemorated at Goulders Green Crematorium, Hendon, London (Panel 3). Only a few fragments mark the crash site today, which is in an area that has seen serious erosion of the peat surface, which on our visit had revealed the battery above, complete with its mounting tray, some distance from the impact site. It appears that the largely intact aircraft was dismantled on site and dragged of the moor, leaving only a few damaged parts that were probably originally disposed of by simply being buried in the peat.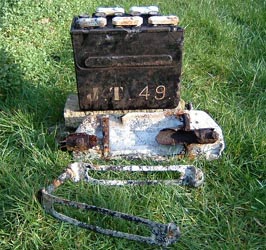 The Battery after careful cleaning, reveals
code letters intact!.
---
Acknowledgements:
Russell Brown, RAF Form 1180, 256 Sqn. ORB.
This page & all articles on this site Copyright © Nick Wotherspoon 2004