Swordfish DK689 - Pilling - 5th

September 1943
Last updated on 08.10.2003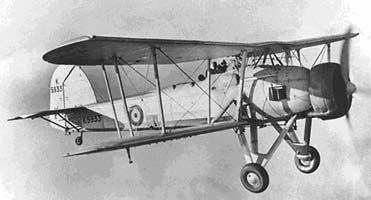 Fairey Swordfish
| | | | | | |
| --- | --- | --- | --- | --- | --- |
| Type | Unit | Base | Duty | Crew | Passengers |
| Swordfish II | 766 Squadron | Inskip | Anti-Submarine bombing exercise | 3 | - |
From the sea wall at Pilling, in the distance, at low tide, can be seen a framework of tubes covered in seaweed, standing only some 18 inches above the sand. Few people give this object a second glance, apart from the odd birdwatcher using binoculars or a telescope, who perhaps wonders as to the origins of the strange structure that their quarry is perched on. Please note this wreck is a considerable distance from the shore and reference to tide times must be made before any attempt to walk out to it.
Little of Fairey Swordfish DK689 shows above the sand at low tide
In the late 1970s a group of aviation enthusiasts recognised the true nature of this relic and following an excavation in difficult conditions they managed to free a remarkably intact Bristol Pegasus engine from the sands. The project was filmed and actually featured on the North West's evening news program, but sadly the recovered engine proved difficult to conserve and when last seen was in very poor condition
| | | |
| --- | --- | --- |
| Name | Position | Status |
| Sub Lt T.E.R. Judd | Pilot | OK |
| Unknown | Navigator | OK |
| Unknown | Observer | OK |
The aircraft concerned is believed to be Fairey Swordfish DK689 of 766 Squadron, based at nearby RNAS Inskip. Aircraft from the base used the Pilling Sands area as a practice range and various targets were positioned on the sands, including a metal cut-out silhouette "German Me109" target and a brick built U-boat! The old watch-tower is still standing on the Cockersands side of the sands, as are the foundations of the U-boat. More recently the metal "Messerchmitt" target has been traced, and is stored on a nearby farm.
On 5th September 1943, DK689 was using the ranges and carrying out a Anti-Submarine bombing exercise, when it hit an obstruction pole and suffered an engine failure, which necessitated a forced landing. As the aircraft came down in the shallow water, it caught and overturned, but the crew, with Sub Lt T.E.R. Judd as pilot, all survived ok and waded to the shore. Apart from the recovered engine, the bulk of Swordfish DK689 still lies deeply embedded in the sand.
Note: The Bristol Pegasus engine was recovered by D. Stansfield's Pennine Aviation Museum group in June, 1979 - However, it's present whereabouts is unknown.
---
Acknowledgements:
Ray Sturtivant - Fleet Air Arm Aircraft 1939 to 1945, Russell Brown.
This page & all articles on this site Copyright © Nick Wotherspoon 2003